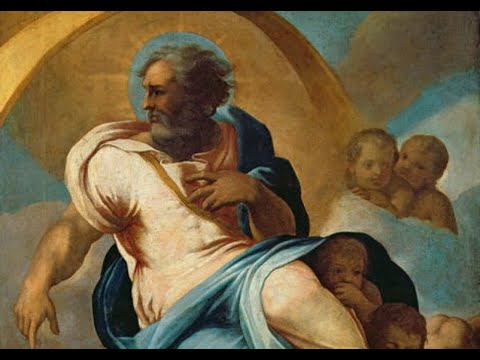 Understanding Forgiveness
There's a story about a man bitten by a dog that was later discovered to have rabies. The man was rushed to the hospital where tests revealed that he, too, had contracted the dreaded disease. At the time, medical science had not yet discovered a cure for rabies, so the doctor had the difficult task of informing his patient that his condition was both incurable and terminal. "Sir, we'll do all we can to make you comfortable, but I suggest that you quickly get your affairs in order," the doctor advised. The dying man sank back on his bed in shock. After a few minutes he summoned the strength to ask for a pen and paper. He then began to write with great energy. An hour later the doctor stopped by to check up on his patient, who was continuing to write vigorously. "I'm glad to see you're working on your will," the doctor said. "This ain't no will," the man answered. "This is a list of all the people I'm going to bite before I die!" Many of us carry such a list around, at least in our heart. Your list might include a family member with whom you have disagreed, a business associate who has cheated you, a child who has disappointed you, a friend who has betrayed you or a mate who has deserted you.
Deep down you want to see these people suffer for the pain they've caused you. The bible labels that desire vengeance and vengeance that is harboured long enough eventually becomes bitterness. Sometimes bitterness erupts into the violent actions we see in the news. But more often bitterness works like a cancer, slowly destroying everything it touches.
If holding onto our desire to see an offender suffer is the root cause of bitterness, then doesn't it make sense that the antidote to bitterness is releasing that desire? That's the essence of forgiveness.
Forgiveness, however, is a huge issue for people. Human beings and God have two very different views of forgiveness. "Forgiveness," C.S. Lewis once observed, "is a beautiful word, until you have something to forgive." If you have been in church from a young age, you would have been taught that forgiveness is a biblical concept. Somewhere along the way you may also have been warned about the physical, emotional and spiritual consequences of not forgiving. And you were taught that God took on human form in Jesus and died an excruciating and unjustified death so that you might be forgiven of your sins. Yet as human beings, there is usually a disconnect between our understanding of forgiveness and our willingness to grant it to others.
In the middle of a Sunday school lesson one day, two boys starting arguing. The teacher stopped the class and asked what the problem was. One of the boys replied that on the way to church the other boy had hit him. Sensing a great teaching moment on forgiveness, the teacher called the two boys to her and emphasized how much God wants us to forgive one another. Then the teacher asked the all important question. "Brian, will you forgive Luke?" "Sure," Brian said. He then hauled off and punched Luke in the stomach. "Wait a minute," the teacher yelled, "I asked you to forgive Luke, not hit him." "I will forgive him," Brian protested, "but I had to get even with him first." Forgiveness is a beautiful word until you have something to forgive.
Why do we withhold forgiveness? Several reasons. We don't forgive because we are waiting for our offender's repentance or rehabilitation. But, we are told to forgive as Christ forgives us. We are told in the bible that Christians have been forgiven (notice the past tense). This is not something that happens in our future, it's already been done for us at the cross. "You were washed…sanctified…justified." (1 Corinthians 6:11) "Be kind and merciful, forgiving each other, just as God in Christ also has forgiven you." (Ephesians 4:32)
Usually,people require that an offender ask to be forgiven for each offence. We also do not hold a person guilty until they actually commit an evil deed. Miss A hurts Miss B; B is offended; A asks B to forgive her; B grants the forgiveness; then the relationship is OK so long as A doesn't keep wronging B. If however, A continues to commit the same offence or new kinds of offences against B, most humans would discontinue the relationship. The passage from Matthew that was read talks of Peter asking Jesus if he must forgive those who wrong him 7 times, which to Peter probably seemed like a lot. Jesus responds by saying, not 7 times but 70 times 7. In other words, Jesus was saying that your forgiveness is to be ongoing. Note that because you forgive someone, does not mean you dismiss the wrongful action that was taken. It does not mean you condone offensive or destructive behaviour. Forgiveness is so that you, yourself, can experience "the peace that passes all understanding" that Jesus promises us.
The fact that God forgives so readily and easily is important to us. There is no way a person who feels that God is increasingly upset with them is going to cozy up to the Almighty. To feel secure with God, we must believe that God does not hold one single sin against us. That is the nature of God's forgiveness of us. And when you feel you are forgiven then you can act like the forgiven saint you are. We can be the king in the passage from Matthew, not the servant.
Back to our forgiveness of others. We usually feel that before we can honestly forgive another person, that person must demonstrate some remorse and desire for reconciliation. But the truth of the matter is that sometimes the offended party must take the first step in forgiveness. Again, looking at a biblical view, God was the One who took the first step in forgiving. God is the offended party, but God is also the One who seeks reconciliation with us. When Adam and Eve ate the fruit they were told by God to absolutely not touch, it was God who came walking in the Garden looking for them. It was God who provided them with clothing to hide their shame. Yes, God punished them. Actions after all have consequences, but God also forgave them.
Forgiveness is granted to others, not so much because of what it does for the offender, but for what it does for us, the offended. Repentance is necessary to receive forgiveness, but not to give forgiveness. There are many reasons to choose forgiveness over vengeance:
forgiveness is the only way to settle a debt. When Jesus was crucified, all the sins of the world were nailed to the cross with Him. In His last breath, Jesus said "It is finished". From the Greek that actually translates not as "it is finished" but as "paid in full". Our debt was paid by His death.
We forgive because forgiveness frees us to get on with our lives. Rather than becoming stuck in an emotional pit of bitterness, forgiveness allows us to move forward in life.
Forgiveness is an antidote to needless suffering. Instead of harbouring feelings of resentment and hurt and anger, which ultimately only hurt us rather than those who have offended us, forgiveness releases that emotional pain.
Forgiveness is the obligation of the forgiven. God has forgiven us everything. As Jesus' disciples we understand grace and have to be willing to extend grace to others.
Is forgiveness easy? Not usually. Does it make everything OK? Not always. We may think, well it was easy for God to forgive us, after all that's God, God can do anything. I'm a mere mortal with feelings that are valid and are an integral part of who I am. I can't just put them on hold, or convince myself they are not justified, because very often our feelings are justified in those cases requiring forgiveness. I also don't feel very forgiving. I'm too hurt, too confused, too vulnerable, too angry. There is only one way we as human beings can forgive others – that is through God.