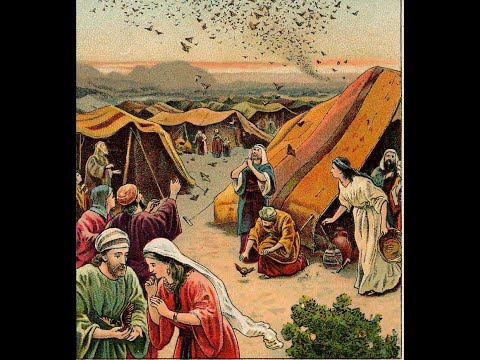 Complaints Cure
A man goes to a diner every day and he orders lunch. Afterward the manager asks him how he liked his meal. The old man replies, "It was good, but you could give me a little more bread."
So, the next day the manager tells the waitress to give the man two slices of bread this time. Afterward he asks, "How was your meal today?"
"It was good," the man replies, "but you could give me a little more bread."
So the next day the manager tells the waitress to give the man four slices of bread.
"How was your meal today?" the manager asks.
"It was good," he replies, "but you could give me a little more bread." So, the next day the manager tells the waitress to give the man a whole loaf of bread neatly sliced with his meal. Again, the manager asks, "How was your meal today?"
One more time the man answered, "It was good, but you could give me just a little more bread."
The manager is now obsessed with satisfying this customer. He orders the staff to bake a four-foot-long loaf of bread. Then the next day, when the man comes in, the manager has the server place that enormous loaf of bread right next to the man's plate. The man sits down, devours his meal, including all of the bread. Then the manager asks in his usual way: "How was your meal today, sir."
The man replies: "It was good as usual, but I see you are back to giving only one slice of bread!" I have a feeling that nothing the manager could have done would have satisfied this customer.
Our lesson for today from the book of Exodus begins like this:
"In the desert the whole community grumbled against Moses and Aaron. The Israelites said to them, "If only we had died by the Lord's hand in Egypt! There we sat around pots of meat and ate all the food we wanted, but you have brought us out into this desert to starve this entire assembly to death."
It is comforting to know, I suppose, that 3,000 years ago, Moses had to deal with grumblers and complainers.
It reminds me of the story of a lady who was a veritable fount of complaints. Her minister came one day and she began to enumerate some of her complaints: "The neighbor's children are so noisy . . . People at the church never come to see me . . . my arthritis is getting worse . . . the weather has been so terrible . . ." On and on she went with one complaint after the other. Finally, she said, "But do you know, Reverend, I have had the worst headache all week, but suddenly while talking with you, it's gone."
The minister sighed and said, "Oh, no. Your headache didn't disappear. I have it now."
I have always felt sorry for football coaches. They have to put up with an amazing amount of grumbling from alumni, sportswriters and even the average man in the street.
I like what a former football coach, Chuck Mills, once said. He defined a spectator as a person "who sits forty rows up in the stands and wonders why a 17-year-old kid can't hit another 17-year- old kid with a football from forty yards away . . . and then (that same spectator) goes out to the parking lot and can't find his car."
The ironic thing is that often it is people who have the least to complain about who are the worst complainers. There is something about having much that makes us feel we deserve more. If a billionaire has $100B, they want $120B. Dave and and often fantasize about winning the lottery. What would we do if we won $40M? Dave won't buy a lottery ticket if the pot isn't at least $40M. And then we come to the realization that what could we ever want with that much money? We couldn't spend it. Even if we gave our children a hefty amount (I think we just pay their mortgages and leave it at that, otherwise they could become lazy); even if the first 10% went to the churches I've served (now our Treasurer Joe is praying we win) – even with a new house and cars, and servants, etc, etc. we could NEVER spend it. But it's a game we always play and, in our hearts, continue to hope for.
Back to the bible story for today. Think of what the Hebrew people had witnessed. Consider the mighty acts of God that they had seen—the parting of the Red Sea and the Passover experience that had finally melted Pharaoh's hardened heart. Still they grumbled, "What has God done for us today?" True, they were out in the desert and when they whined to Moses, God gave them a source of food that would always nourish them and be available. When they complained that they wanted meat, God sent quails.
I can't help but imagine them saying, "We have manna, we have quails, now we want fish." Then a while later, "We used to have a nice brisket on the Sabbath. What about that now?" Or "Why can't God provide us with BLT's? Hold the bacon." I have been like that myself at times, I must confess. What hope is there for us murmurers? Is there any cure for complaining?
First of all, it would help if we acknowledge our pettiness. Many of us simply do not have grounds for it. We have been blessed far beyond what we could ever deserve.
Captain Eddie Rickenbacker was a pilot in World War I and a Medal of Honor recipient. With 26 aerial victories, he was America's most successful fighter pilot in that terrible war. He also received the most awards for valor. Eddie Rickenbacker was once asked what was the biggest lesson he learned after a crash at sea left him drifting about with his companions in life rafts for 21 days? "The biggest lesson I learned," he said, "was that if you have all the fresh water you want to drink and all the food you need to eat, you ought never to complain about anything."
Many of us know that. Deep in our hearts we are aware of our good fortune. Intellectually we know that there are millions of persons who would gladly trade places with us. There is a saying that goes "I cried because I had no shoes until I saw a man who had no feet . . ." We look at our lives and all that we have, and we know that every day we ought to offer a testimony of thanksgiving and praise to God. But still we complain.
This is not to say that things always go our way. In a Peanuts cartoon strip Charlie Brown is complaining that his ball team always loses. Lucy tries to console him. "Remember, Charlie Brown," Lucy says, "you learn more from your defeats than you do from your victories." Charlie Brown replies, "That makes me the smartest man in the world."
I don't know about you, but I am tired of learning from my mistakes. I want to learn from doing things right! Life is filled with frustrations, aggravations, trials and tribulations. Life has many downers. I would not try to minimize that fact. Sometimes, however, we need to step back and put our lives into perspective.
The greatness of God is shown in God's response to the people's murmurings. Sometimes when our children seem ungrateful, we respond defensively. We are angered by their attitude. We want them to see and appreciate all that we have done for them. Something boils within us when they shrug off our sacrifices as if we really should have done more. That is a human response to a lack of gratitude; but it is not God's response.
God heard the people complaining and responded graciously. In the face of their grumbling, God provides for their needs. Manna from heaven. Quail for meat. God also provided water, leading Moses to a rock that God told him to strike and water gushed out. God would have provided for their needs even if they had not complained. God is a giving God.
I am certain that there were cynics among the Hebrews who sought to offer a rational explanation for the quails, the manna, the water from the rock, the cloud by day and the pillar of fire by night. God has placed us in a world that must be seen through the eyes of faith.
When that great Scotsman Robert Bruce was fleeing from his enemies, he took refuge in a cave. By the time his pursuers reached his hideout a tiny spider had spun a web over the mouth of the cave. Seeing that web his pursuers concluded that Robert Bruce could not possibly be hiding there. After they left, Robert Bruce got down on his knees and thanked God for that spider.
Now, was the spider building a web in front of his hiding place a coincidence or Divine providence? Did the spider simply happen along to build its web or was it guided by a Divine impulse? When you had that bad accident and walked away unscathed, did you say, "Thank God!" or did you say, "Wow, I was lucky that time?" Life is a matter of interpretation, but the person who sees the gracious hand of God at work is in far less danger of becoming a complainer than is the cynic who sees only random chance with no plan or purpose.
A cure for complaining will begin with a confession of our own pettiness and an acknowledgement of God's provision. Complaining can be cured by acknowledging our pettiness, buy realizing and giving God the glory for the provision we have and by discovering our purpose in life. God's purpose for our lives is that we are to serve others.
Dr. Karl Menninger's famous prescription to a lady who was depressed was that she go out and find someone who needed her and help that person. That is also the best prescription for chronic complainers. Complainers are invariably centered on themselves—not upon God and God's goodness, not upon their neighbors and their needs—but upon themselves.
The Hebrews knew themselves to be a chosen people. The Exodus experience confirmed that. They were God's own people—a holy race. What they sometimes forgot was that they were chosen for a purpose—to be a witness for God to the nations.
I recently read one theory that made me pause. It has been suggested that the reason that Adolph Hitler sought to eliminate the Jews was that he was a disciple of the philosopher Nietzsche who taught that God was dead. Hitler took that teaching to its extreme. In order to eliminate God from society, he felt that it would be necessary to eliminate God's witness, the children of Israel. Hitler failed, of course, though the carnage that accompanied his effort haunts the world to this day.
Israel was God's own beloved. God brought them out of Egypt not to live a life of privilege, but of purpose—not to be served but to serve. We who are the new Israel have that same summons.
A story from the life of the English poet George Herbert is instructive at this point. Herbert was a member of a small group of friends who met together to play musical instruments like a small orchestra.
One night on the way to a meeting of this group Herbert passed a man whose cart was stuck in a muddy ditch. Herbert put his instrument aside and went to help the man. When the cart was finally out of the mud, Herbert was covered with sticky clay. When he arrived at the meeting, he explained his tardiness and his slovenly appearance.
One man said, "You have missed the music."
George Herbert smiled. "Yes," he said, "But I will have songs at midnight."