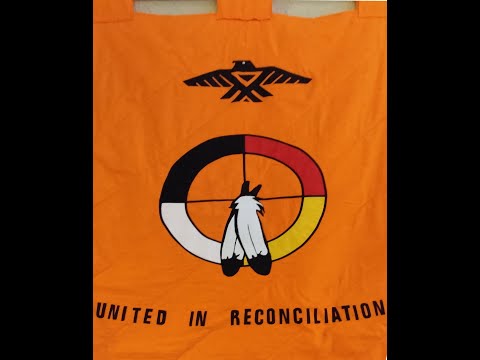 Dry as a desert
An education administrator went to visit a university that was in the middle of nowhere. That is to say, the university was the town – except for a grain elevator and a 25 employee factory that assembled sporting goods. It was a cordial visit and at the end of a few days there, the administrator was driven to the nearest airport, about three hours away, for his return home. The flight was late, then quite late when a crew member came to tell the man, who was the sole passenger getting on the plane at that airport, that something on the plane needed to be fixed. The administrator was informed that he would have to fly out the next morning instead, but not to worry since the airline would put him up at the airport hotel.
Everyone was very pleasant when he checked in and by now evening was coming on so the man asked if the hotel had a restaurant. No, he was told, but there was a Taco Bell down the road a piece. "Is it within walking distance?" he asked. It was about 10 miles away, but he could call a taxi from town. Since the airport and accompanying hotel were some distance from town, the taxi would charge $20 to come out to the hotel to pick him up and another $20 to bring him back. The administrator decided that he hadn't seen a Taco Bell that was worth a $40 round trip ride (no offense to Taco Bell lovers). After enjoying a dinner of dry roasted peanuts from the vending machine, it dawned on the man that he had no clean clothes for the next morning, so he went back to the hotel desk and asked if there was a washing machine he could use. The clerk perked up as she responded: "Yes, there is a laundromat - right next to the Taco Bell!" The administrator said at this point, he truly felt he was in a desert wilderness.
There are several Hebrew words in the bible in reference to the desert, but all of them describe unproductive, rocky wastelands rather than picturesque sand dunes – basically all places where those except for the most hardy, don't want to be. The desert, by its nature, is a place that requires you to look at your own resources, including how to cope without food and water. It is an inhospitable place, but a place where we find ourselves whether we want to be there or not.
You can find yourself in a desert in all kinds of settings: there may be a desert in a community to which you've had to move; in a school transfer where none of your friends are attending; in a job where you don't feel you fit. You can find yourself in a desert when the familiar lets you down; when those you thought were your friends suddenly turn on you; when the activities that have always excited you don't have that same old hold on you; when an experience in a church leaves you feeling cold; when you just can't seem to pray anymore. These are all desert experiences and they can leave you feeling as dry as any physical desert on earth.
Sometimes we spend a lot of time in the desert. For many, the COVID-19 pandemic is feeling like a desert. For the First Nations children who were taken from their home and forced to go to residential schools, it would have felt like a desert experience for both them and their families. A great deal of the bible takes place in the desert too. Consider the story of the Israelites in this week's scripture. They lived in Egypt for hundreds of years, originally settling there due to a famine in their homeland that caused them to seek food in the foreign country for which one of their own (Joseph) had made provision. They lived for hundreds of years in peace and prosperity. But there came a time when the Israelites become so numerous in Egypt, that the leader, Pharaoh, assumed that they would become a threat to the native Egyptians. Egypt was famous for its beauty and was a seat of culture and learning. But by this time the Israelites could no longer enjoy these things because they were enslaved, forced to make bricks and provide labour for the colossal building projects of Pharaoh. When God sent Moses to free the Israelites from Egypt and take them through the desert (for forty years) to a new home, the desert represented not only freedom from slavery but also danger and a lack of order, food, water and surety.
This story reminds us that sometimes we have to take stock of our lives and recognize those things in the comfortable and familiar that are enslaving us, that are holding us back from progressing on to become the persons that God is calling us to be – indeed is willing to lead us into becoming.
We are fast approaching the holiday of Thanksgiving. Of course, as with every other holiday, Thanksgiving will be different this year. Currently we are limited to having ten people in our homes. Dave and I have had holiday dinners with as many as 17. For us, this year will be the first year I am not hosting – our youngest, whose future in-laws are coming to visit that weekend, will be doing the dinner. She is currently fretting over who she has to "uninvite" because of the provincial laws around social gatherings.
And like the Israelites who complained to Moses first that they had no food, then that they had no meat, and finally that they had no water, we could all sit in our homes and grumble because first we didn't get Easter and now there's no Thanksgiving service. Today some of us may be saying "What a glorious fall day." Others may be thinking, "Too bad it's fall. The days are getting shorter, and the air is getting too chilly." Since I hit a milestone birthday this year, I could say "I've now lived 2/3 of my life." Or I could say "I still have, hopefully, 25 years ahead of me.
Sometimes in the desert of our lives we simply have to ask for help. When the Israelites complained of the lack of food and water, God didn't get angry. Instead God helped by sending manna and quails. God helped by telling Moses to hit a certain rock with his walking stick, and out of it gushed abundant, fresh water.
When Dave and I were in Jordan in 2012, we visited the site that is believed to be where this miracle took place. I don't think it looked like what it does now, but it was such a revered memory in the Israelites journey that a monument was made to commemorate the place.
We live in a society that has taught us to be independent and self-sufficient. Those aren't bad qualities at all, until we become so independent and self-reliant that we can no longer acknowledge God in our lives. But we're not to expect God to do all the work, either. When God said water would be provided, God didn't do all the work. God told Moses to gather some of the elders and then strike the rock. Moses had God's help but he still needed to act. Asking for and getting help doesn't mean we are off the hook. We still have to act.
There was a man who was complaining to God every week that he never won the lottery. He prayed and prayed that he would win. He wasn't even asking for a huge win, just a few thousand dollars to help him out. Finally he was outraged with God and that's when he heard God say, "Son, if you want to win the lottery, you first have to buy a ticket."
What I find amazing about the water from a rock story in Exodus is that even though the Israelites complained and complained, God still responded. The issue that God brought water from a rock is symbolic of the fact that God showers us with grace upon grace when we need it, whether we deserve it or not.
So, if and when you find yourself in a situation where you feel as dry as a desert, ask for help from God and listen to God's response. Then act on it. God constantly pours out grace on us, even when we least expect it.