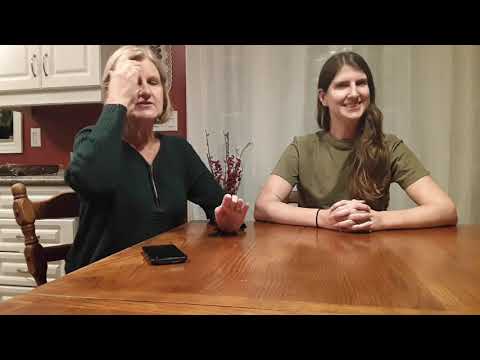 Contacts for upcoming events
Right Relations Your Turn zoom meeting October 26:
This email address is being protected from spambots. You need JavaScript enabled to view it.
Hallowe'en costume photos by October 28:
This email address is being protected from spambots. You need JavaScript enabled to view it.
Puzzle pickup for the sale on November 14:
This email address is being protected from spambots. You need JavaScript enabled to view it.
Volunteer shepherds and wise people for the video Christmas pageant:
This email address is being protected from spambots. You need JavaScript enabled to view it.
Any friendly bears out there?
Matthew 22:34-40

They were on a military training exercise and they were getting bored. Still, it was surprising when the radio operators of the British divisional command heard a voice one quiet night breaking the silence. The voice asked over the air, "Are there any friendly bears listening?"

After a moment, another voice replied, "Yes, I'm a friendly bear," and then another voice-- "I'm a friendly bear too!"

At this point, the Officer at Divisional Command Headquarters grabbed his microphone and let loose a blistering tirade at the operators for fooling around on an important radio link.

When he had finished, there was silence for about ten seconds.

Then a small voice said, "You're not a very friendly bear, are you?"
Sometime back, a woman in Switzerland left over a half-million dollars to a houseplant. The millionairess, from Geneva, once described her newly rich jade plant as her "best and only friend." She is believed to have conversed with the plant for the last five years of her life.

In his book Lessons from a Sheepdog, Phillip Keller tells of a border collie he bought to herd sheep on his ranch in Canada.

The collie was inexpensive because it was ill-tempered and unpredictable, but Keller was short on funds and hoped the animal would work out until he could afford a better one.

When Keller got the dog back to his ranch, it quickly became clear that the animal had been beaten, starved, and neglected. It was wild and nervous, filled with fear and suspicion. Keller spent several days just trying to win the dog's trust. He spoke repeatedly and gently to the animal, never moved quickly, tried cautiously to pet it. Nothing worked. The dog remained suspicious and unpredictable and refused to eat.

After nearly a week of this, Keller realized that the dog was going to starve to death unless he let it go free. So he released the collie and watched it disappear over the hill into the brush-dotted pastureland. Although he figured he would never see the animal again, he continued to put out food and water and frequently let his eyes roam the horizon, hoping to catch a glimpse of it.

One day Keller spotted the dog watching him from the distance. He spoke to the animal softly. It disappeared. The next day the dog appeared again, and that evening some of the food was gone. For several days this pattern was repeated as a distant bond of trust began forming.

Then the impossible happened. One morning as Keller sat on a large rock overlooking his grazing sheep, he noticed, out of the corner of his eye, a black-and-white form coming up behind him. The man sat motionless, his hands braced behind his back. Suddenly he felt a cold, wet nose on his hand.

After a moment, Keller turned slightly. The dog stayed. The man put his hand on the dog's head. The hint of a wag stirred the end of the dog's tail. And at that moment the bond was sealed between man and dog.

The collie became Keller's constant companion, shadowing him in unwavering devotion and instant obedience. When Keller left the ranch, the dog refused to eat. The animal became an extension of Keller himself, working the sheep with uncanny instinct and precision, loyalty, and devotion."

Have you ever noticed that we live in a world created for relationships? We live in a world where people--and even animals--have the need to reach out. Whether they are radio operators on a training exercise, or a lonely lady with only a houseplant, or a shepherd with his sheep dog--there is something within us that by necessity reaches out for warmth, for understanding, for connection.

A delegation of Pharisees approached Jesus with this question: "Teacher, which is the greatest commandment in the Law?" They were not seriously looking to Jesus for an answer to this question. God had given the people of Israel ten commandments. The Pharisees had already expanded these ten to more than 600 different rules. They were just playing with Jesus when they asked this question. The writer of Matthew tells us they were testing him. Still, he gave them the answer they needed. Without hesitation, he replied, "Love the Lord your God with all your heart and with all your soul and with all your mind. This is the first and greatest commandment. And the second is like it: Love your neighbor as yourself. All the Law and the Prophets hang on these two commandments."

The only thing that seriously matters in this universe, says Jesus, is relationships. Nothing else lasts and nothing else makes life fulfilling.

Think of this: Jay Gould was one of the richest men in North America. He had millions back when a million dollars was a lot of money. And yet his last words were these: "I suppose I am the most miserable man on earth."

Hollywood producer, playboy, astute businessman and multimillionaire Howard Hughes had it all. Beautiful women, fame and influence. He believed that money gave him the power he needed over people. He once said, "You just remember that every man--I can buy--I, Howard Hughes, can buy any man in the world, or I can destroy him." And yet Howard Hughes ended his life as a bizarre, withdrawn man--possessed by demons we cannot even imagine.

A California psychiatrist John Levy studied the children of wealthy people. He found that people who expect to inherit great riches often feel guilty, lack motivation, act emotionally immature, and often find life boring. Who's surprised? I am not. Like the MasterCard commercial says, "There are some things that money can't buy"--happiness, fulfillment, lasting love, for example.

Don't get me wrong. A healthy bank account and a healthy body will take you far in life. It's good that people are looking after their physical health in today's world. I agree with the 16th century British writer Izaak Walton who says, "Look to your health; and if you have it, praise God and value it next to conscience; for health is the second blessing that we mortals are capable of, a blessing money can't buy."

Of course, we can even get obsessed with staying physically fit. There was an article in Modern Maturity two decades ago about a new way of getting your vitamin C. You can absorb it from a T-shirt. A Japanese company, Fuji Spinning, had developed a fiber that turns into vitamin C through contact with human skin. The company was also designing vitamin-rich underwear. No kidding. I don't know if it worked out or not, but I can't recall every seeing the products on the market.

At a 2001 workshop on health and medicine sponsored by the World Future Society participants predicted that in the future body parts will be replaced, not repaired. Smart beds will analyze your physical and mental status before you get up in the morning. Cancer and heart disease will be eliminated as more people make lifestyle changes. The food industry will have a larger role to play in health care, supplying healthy additives as well as better labeling. Some of that has come into play.

The future state of our health looks most exciting. Of course, most of you are already doing one thing that can help you live better and longer. You are attending worship, if even just in your homes right now. According to Gregg Easterbrook, writing in The New Republic: "Studies indicate that men and women who practice in any of the mainstream faiths have above-average longevity, fewer strokes, less heart disease, less clinical depression, better immune-system function, lower blood pressure, and fewer anxiety attacks, and they are much less likely to commit suicide than the population at large. These findings come from secular medical schools and schools of public health.

"In the most striking finding, Dr. Harold Koenig of Duke University Medical Center has calculated that, with regard to any mainstream faith, "˜lack of religious involvement has an effect on mortality that is equivalent to 40 years of smoking one pack of cigarettes per day.'

"Another new study, conducted mainly by researchers at the University of Texas, found that those who regularly attended worship services lived an average of seven years longer than those who never attended."

What can I say? Listening to me each week is good for you. A healthy bank account and a healthy body will take you a long way in our society. And if you have both, you are blessed indeed. But neither will bring you any comfort if your own children hate you. Neither will suffice for companionship if your neighbors avoid you. There are plenty of lonely rich old people in this world who would give anything to be loved.

You and I were created for relationships. It is built into every fiber of our being. Nothing in life is very satisfying if we have to experience it alone. And when, at last, our body is lowered into the ground, our MasterCard will be useless, and our years pumping iron will quickly be wasted. Only one thing will remain. The love of God and the love we share with others.

Actor Christopher Reeves had everything--wealth, fame, fabulous health. He was one of the most handsome, physically-fit men in Hollywood. Then he fell from a horse. And suddenly he was a quadriplegic. When he awoke from his accident, his first thought was that maybe he should go ahead and die. But one thing stopped him and gave him the will to live. His wife, Dana, spoke to him firmly, yet gently. "I am only going to say this once," she said. "I will support whatever you want to do, because this is your life and your decision. But I want you to know that I'll be with you for the long haul, no matter what. You're still you, and I love you." Those words gave Christopher Reeves the strength to go on.

There are times in life when all of us wonder where we will find the strength to go on. Maybe it will come from a spouse, or our offspring, or a friend. Other people are a great source of consolation and comfort. But there will come a time when all of us will have to lean on our ultimate Friend, God. There will be no one else who can help. And why shouldn't we turn to God? This is that for which we were created--relationships.

A delegation of Pharisees approached Jesus with this question: "Teacher, which is the greatest commandment in the Law?" Without hesitation, Jesus replied, "Love the Lord your God with all your heart and with all your soul and with all your mind.'This is the first and greatest commandment. And the second is like it: Love your neighbor as yourself. All the Law and the Prophets hang on these two commandments." And they do. Love God. Love others. It's the meaning of life.