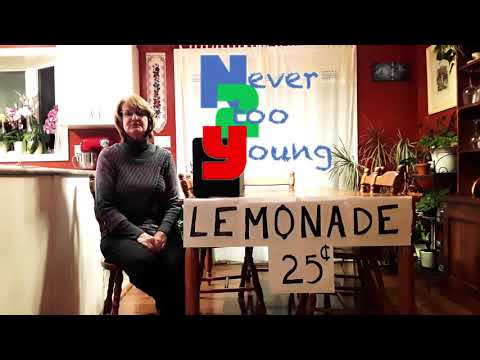 The Modern Day Prophet
Mark 1:21-28
When I ask you to describe a prophet to me, what do you think of? Is it a man (the word tends to conjure up visions of male personalities), long white beard, flowing robes and an unpronounceable name, proclaiming words of gloom and doom? That image seems to come right out of our Old Testament. People with names like Isaiah, Jeremiah, Nehemiah, Zechariah, Zephaniah (that's a lot of iah's) Or do you see a prophet as a person standing on a street corner wearing tattered clothes and a sandwich board that says "The End is Near"? That image is the thing many think of when they think modern day prophets. It's the stuff of cartoons. There is a lot of confusion and misinformation about what/who a prophet is. Years ago, when Dave and I were on vacation in the southern States, we attended a church. We go to different churches when we are away from home, if we can. This particular church was pretty large, so seemed appealing in that we could slip in and out anonymously. That specific Sunday happened to be a few months after the 9/11 disaster in New York, and Americans were still very edgy and living in fear (kind of sounds like right now south of our border). During the service, a woman stood up and said "I have a prophecy to share." It was the kind of church where you could do such things and no one blinked an eye. People encouraged her to go on. So she did. Her prophecy was that America was going to engage in a war against Iran/Iraq/Afghanistan and that all the countries around the world would join with the Americans and it would result in World War Three to put down the terrorists. And she was serious. And people applauded her. All I thought was, I don't want to see a WWIII.
Thankfully, her prophecy was exaggerated and the world did not engage in another war to end all wars. But often, when people talk about or think about prophecies at all, they think it is a prediction of the future. That's why so many indulge is the use of seers, or palm readers, or fortune tellers. Everyone seems to want to know what the future holds, especially their own future.
So exactly what is a prophecy and how does it relate to our lives today? Let's start with the biblical perspective. Today's scripture talks about Jesus speaking with authority - in fact the word is mentioned twice in the passage. When something in Jewish literature (and Jesus and the author Mark were both Jews), it meant that whatever was being said was really important. The fact that Jesus spoke with authority meant that his message was from God. When people speak with authority in today's world is usually (though not always) is because they are an "expert" in the field of what they are sharing. They have researched or studied a particular field and therefore have the authority to report on something in that field. Jesus, because of his authority, was a prophet.
But biblical prophets, including Jesus, were not about predicting the future. Their messages were not about promising what events were going to happen. Instead, the calling of a biblical prophet was to analyze the current events and happenings around them, and with God's help, inform the people of what the outcome would likely be if the people continued to behave in the manner in which they were currently involved. It would be like watching someone who smoked five packs of cigarettes a day and inferring that they would suffer health problems as a result some time in the future, unless they stopped smoking now.
So a true prophet's job is not to predict some unknown or specific event for the future, but rather to let people know the possible consequences of their current actions on future events. If I asked you to name some modern day prophets based on this understanding, you might think of Greta Thunberg, a young climate activist who speaks of environmental issues all around the world; Princess Diana who worked to eliminate landmines in formerly war torn areas; and Dr. Anthony Fauci, the chief medical officer in the US who has tried to provide info about and solutions to controlling the coronavirus. This is equally true of our own Dr. Theresa Tam, Canada's Chief Public Health Officer. Lesser known prophets might include Elsie Knott, who became the first Canadian female Chief of a First Nation and who worked to recover and preserve the Ojibway language; and Tristan Harris, a computer scientist who appears in the documentary
The Social Dilemma
, warning of the future and not so distant future of social media. Some prophets are world wide names and others may be known only to their communities.
Most people don't like prophets, at least not those who point out directly to us what we are doing wrong. Certainly the biblical prophets were often despised and even Jesus was almost thrown off a cliff for his words. The same happens today. Not everyone will agree that those I've already mentioned are prophets. But the one thing that prophets do, be it thousands of years ago or today, is to see what is happening around them and to highlight what they perceive as the possible consequences of our actions continuing in the same direction.
Today's world has all kinds of problems caused or magnified by the fact that humanbeings inhabit the earth.
We have environmental issues due to the use of certain fuel sources;
behavioural issues (harassment, violence, racism, etc) of which we are more and more aware because of the media;
the growth of national and personal debt due to the fact that we all like our comforts, and our wealth security;
the erosion of our moral and social ethics due to things like less involvement by younger generations in faith formation (don't get me wrong – the churches have been complicit in a number of horrible actions throughout history); cocooning and social media which leave people isolated, stressed, and self-centered with fewer community connections and therefore less concern about others and God's creation.
In the 50's and 60's the biggest threat to "our way of life" was communism; now capitalism with its connections to the seven deadly sins of greed, envy, lust, gluttony, etc. seems to be travelling along the same course, leaving more and more marginalized, in poverty and despair, as fewer and fewer become richer and richer.
What does all this come down to? The fact that we have to be modern day prophets. It's not enough, as a person of faith, as a person who claims to be a disciple of Christ, to sit back and complain or ignore the ills of the world. We have to take a stand, individually and corporately. Our prophecy is not just about saying the words but actually working to bring about justice. This is something the United Church of Canada has had deeply at its core since the 1960's. We are known as a denomination that works for social justice. Some examples of Woodroffe's putting hands and feet to the prophecies of the world's ills is in the sponsorship of three refugee families over the years, our Christmas Outreach projects, congregation members giving their time to volunteer in food banks and women's shelters and hospitals and retirement homes, supporting the Veteran's House project and so on. We can commend ourselves on our efforts. However, we can't sit back on our laurels.
I want to end with these words from a service resource called The Gathering that I use. It says:
The word prophet comes from a Greek word meaning spokesperson; and although we may tend to see a prophet as a biblical character repeating messages from God, quite frequently, those messages sound very familiar: take care of the vulnerable, seek peace, love justice, care for the earth and for each other. The prophet, then, speaks for all those in creation whose voices are being drowned out. Perhaps, then, we are all called to be prophets, and perhaps the fear of God that is the beginning of wisdom is in part the willingness to move through our fears and discover God reflected in others – especially those most marginalized, particularly since we are the only "Jesus" many people will ever experience.