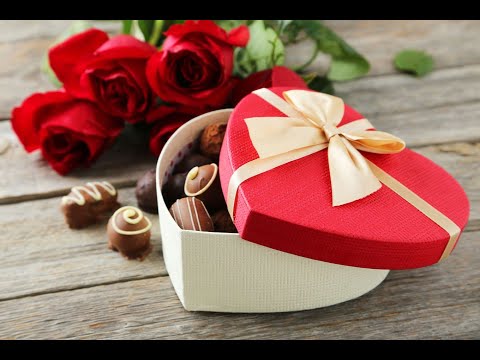 Transfiguration Sunday
1 Corinthians 13:1-8a
Click here for the Snow Bear activity book
Love, love, love
I know with Covid it's been awhile since anyone could have a "normal" wedding or reception, but think back to the wedding receptions that include a dinner and speeches that you have attended in the past. How many times did you encounter the tradition of the bride and groom having to kiss because the guests clinked their glasses? Of course, one of the latest activities that replaced this tradition was to have the guests stand up and sing a song with the word love in it to make the couple kiss. This means the newlyweds aren't the only ones who have to interrupt their meal, which seems only fair.
Today is Valentine's Day, a day devoted to the idea of love. I know that the gospel reading from Mark 9: 2-9 doesn't seem to fit this theme, but when you think that "transfiguration" could also mean "transformation" and that love has the greatest ability to transform, and you squint your eyes a certain way, it could work. Maybe? Sometimes that's the problem of working with a lectionary that doesn't follow secular "holidays". But it is true, that love has the ability to transform people. Generally, when we think of the word love, especially in regards to Valentine's Day, our minds conjure up images of candy and flowers, or passion and romance, or of comfort with a person with whom we think we will spend the rest of our lives. And love comes in many forms, like that of family and friends. How many of you have been in love, feel that you are loved, or hope to love someday? I can't see your hands, but I hope they are all up. When we talk about love, we usually equate it with some notion of romantic attachment or family ties. Love is an emotion, right? Wrong! Love in itself is not an emotion, though it may have emotions like infatuation, joy, well-being, passion and ecstasy attached to it.
It's easy to think of love as a nice, rosy glow, settling over all of humankind. There is a story called A Natural Curiosity written by Margaret Drabble, in which a girl named Alix has become impatient with an irritating classmate of hers. Alix's teacher tells her that our task on earth is to pattern ourselves on God's love for everyone. "Do you love everybody?" asks Alix. The teacher's reply is classic: "I am able to love the plain and the beautiful, the stupid as well as the clever Why should I discriminate? You are not girls and boys to me, you are manifestations, waves upon waves. I see the waves break on the shore. All equal. Yes." The teacher smiled, "I love all equally." The problem is that when we reduce people the category of "all" or to "waves upon waves", recognizing no distinctions, no individuality, it is easy to say it's no problem to love. Linus in the Peanuts comic strip says it all: "I love humanity. It's people I can't stand."
1 Corinthians 13: 1-8 gives the best definition I have ever heard of love: If I speak in the tongues of men or of angels, but do not have love, I am only a resounding gong or a clanging cymbal. If I have the gift of prophecy and can fathom all mysteries and all knowledge, and if I have a faith that can move mountains, but do not have love, I am nothing. If I give all I possess to the poor and give over my body to hardship that I may boast, but do not have love, I gain nothing. Love is patient, love is kind. It does not envy, it does not boast, it is not proud. It does not dishonor others, it is not self-seeking, it is not easily angered, it keeps no record of wrongs. Love does not delight in evil but rejoices with the truth. It always protects, always trusts, always hopes, always perseveres. Love never fails.
Love is a choice – to choose to be kind when someone is unkind to you. To choose to put envy and bragging about oneself aside. To choose to not keep a mental (or physical) record of the times you feel someone has wronged you. (Wives, we do this often.) Love is the imagination to see people in light of the hope of wholeness that God intends for them. Loving your neighbour is recognizing individuals for who they are as persons. It doesn't mean lumping "all those starving people in Africa" or "all those poor people living in slums" together into faceless, nameless entities. Love is seeing each person as having worth even when there may seem to be little visible evidence that this is so. It is to take whatever time is necessary to imagine your neighbour's goodness, even if that goodness is more hope than fact. It means we can't settle for first impressions, or casually dismiss people from our lives. To love another person means to look far enough into the person to want for them the best that God intends for their life and to commit ourselves to helping to produce that best.
I encourage you to think of someone that you feel truly shows genuine love for others. And then I want you to think of an answer to the question, What did that person do or say that makes you think that they have that capacity for love? Some of the answers we may come up with include:
She accepted me as I was.
He never acted as if he was better than me.
She believed I could change.
He spent time with me.
She listened.
He cared how I felt.
None of those answers display any notion of romance. Instead, they indicate that to love is to care.
Probably the best example of love is Jesus' parable of the Good Samaritan found in Luke 10 beginning at verse 25 of the bible. A man lies beaten in a roadside ditch, a piece of flesh, naked, still and bleeding. He is nameless, no one knows anything about him. Those who pass by this thing, scarcely notice it and a few minutes afterward do not ever know they saw it. Only one stops and turns his imagination toward it. And suddenly, "it" becomes "him" and the actions that follow are just he automatic effect of the moment of attention and imagination. The others who passed by had no imagination...no imagination to see a battered man as anything but a victim of tough luck. "Too bad, not much can be done for him. Don't know him anyway, and don't want to get involved." The Samaritan who stopped, however, imagined him as a neighbour and loved him in the sense of rescuing and restoring him to health. Nothing romantic in that.
How do we become loving people? How do we love the unlikable or even the truly detestable? How do we love those who are a nuisance to us? Well, all things are possible with God. The secret ti not to try to make ourselves into loving persons, but to allow ourselves to be channels of God's love. Loving is letting God love us, and then letting that love flow through to others.
There are five rules for dealing with people you dislike:
Remind yourself that the other is a well-loved child of God.
See if you can discover why the other person is difficult.
Pray for the other (and yourself).
Do a service for the other.
If you can, allow the other to do a service for you.
They are often not easy rules to follow but if you open yourself to Christ's love and guidance,they will work.
When we love God's people (and everyone is God's people) we love God. When we love God we can't help loving God's people. When we know Jesus' love for us, we are then able to love others and ourselves. We are secure in the life-transforming truth of the gospel – that God is love.
Once there was a king who was determined to stamp out corruption in his kingdom. It was against God's will. It was hurtful to the people. It was the king's duty, out of love for God and neighbour, to stop the crime.
The king decreed that every person convicted of corruption would be publicly stripped and lashed thirty times. The great hall fell silent when the first defendant was led in for sentencing. Guilty of fraud and blackmail, it was the king's own brother.
The eyes of the king met the eyes of his brother. Every look in the great hall was locked on these two men, waiting to see what the king would do. After long minutes of silent deliberation, the king spoke.
The defendant is guilty. He is sentenced to be stripped and whipped thirty times. However, the sentence is to be carried out on the brother of the defendant, the king himself." And with that, the king laid aside his royal robes, stepped down from the throne and allowed the whip to strike his own back thirty times.
Sound familiar? It's the sacrifice Jesus made for each of us. Oh, our "crimes" probably don't look so offensive as those of the brother in the story, but Jesus did it anyway. God showed the ultimate love for us through the cross. The greatest obedience God asks in return for this love is that we love ourselves as God's children and that we love one another without conditions. Love is transforming. All it takes is choice and our imagination.