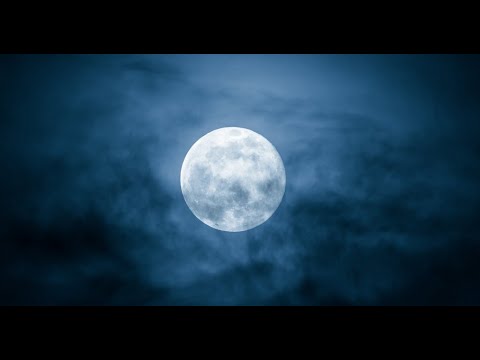 This little light of mine
John 3:11-21
When we hear the reading from John 3 most of us recognize it instantly as the gospel in a nutshell scripture:
"For God so loved the world that He gave His only son…"
(Jn 3:16) As a result, the second part of the reading is very often overlooked. It's about light versus darkness, illumination versus blindness, seeing our way clearly versus stumbling about and getting hurt. Ephesians, too, talks about light; walking in the light, being light, being uncovered by the light, becoming light.
Most of you are probably familiar with the song "This Little Light of Mine". Many of us learned it as a children's hymn and we were taught to hold up a finger to represent our light, our life. That particular hymn, although written by Harry Dixon Loes, was adopted by an African American women, named Fannie Lou Hamer. Fannie was a civil rights activist in the sixties when it was still very dangerous to be a civil rights activist in the States. Fannie would sing "This Little Light of Mine" to groups of activists to bolster their resolve. She believed the civil rights movement to be deeply spiritual. Fannie heard a sermon from Rev. James Bevel, an associate of Martin Luther King, Jr., followed by an appeal for African Americans to register to vote. Fannie was the first to volunteer. Many suffered from institutional racism – harassment, loss of jobs, physical beatings and even lynchings. Many are also familiar with the hymn "Jesus Bids Us Shine". Susan Warner originally wrote the lyrics as a children's song. (Her sister Anna Warner wrote the first verse of "Jesus Loves Me".) "Jesus Bids Us Shine" is another hymn that speaks directly of us as a symbol of light in the world. I read some time ago that some churches have banned the singing of this hymn, not because the children wouldn't know what the word
bid
means but because the lyrics are considered patronizing to children. You can make up your own mind.
I once heard a sermon about both these songs that gave me a different perspective. The preacher said that neither should be sung because they focused on us as the producers of light. "This Little Light of Mine" is misnamed. The light is not mine! I am neither the light nor its source. "Jesus Bids Us Shine" was condemned because of the line "
you in your small corner and I in mine
." Not only are we not the light nor the source of the light, but we, as Christians, are never to stay secluded within our own little corners. We are to act as a community to reach out to a darkened world.
I believe both statements about those particular songs are true, because when I or anyone else who sings them begins to think of themselves as the generators of the light, or begins to isolate ourselves from the world in order to protect what we have, real trouble lies not too far away. That is not to say the songs should never be sung; both were written by people strongly committed to God who used their gifts to glorify God as best they could.
We are neither the light nor the generator of the light. To the extent that light does shine in and from your life and mine, is only because it is a gift of the One who has called Himself "the light of the world". When I was a kid, I remember believing that the moon produced its own light source. It was a revelation to me to find our from my more educated primary school teachers that the moon produces no light at all but instead only reflects the sun's light. And does it so brilliantly on some nights. That's us. We produce no light we can call our own, but as the moon reflects the sun's light, we are to reflect the Son's light.
In his letter to the church at Ephesus, the apostle Paul wrote this:
"For once yo were darkness, but now in the Lord you are light. Live as children of light – for the fruit of the light is found in all that is good and right and true. Try to find out what is pleasing to the Lord."
(Ephesians 5: 8-10). When Paul wrote this letter, he was writing to women and men, converts to the Christian faith, who up till then had participated in many pagan religious groups. Paul tells them they were in darkness, unable to see things for what they really are, whether good or bad, right or wrong, true or false. This darkness actually shaped the realities of their lives – the bad, the wrong, the false.
This is what is so disabling about darkness, there is no source of light to help us to see what is taking place in our lives. No matter how crowded the darkness may be, we know that we are hopelessly and helplessly stuck in a place where we are actually alone. If you have ever spoken to someone who has lived in such darkness, only to have life turned around by the power of Jesus' light, you will hear talk about how the condition of life prior to that time, whether the issue was low self-esteem, drugs, sex, power, greed, alcohol, fame, whatever, was perpetually self-defeating. It was unknowingly dragging the person even deeper into their dark abyss, which for the life of them, they were unable to see. That's the problem with living in the dark – you can't see.
I remember a student minister at my last church sharing a story about being unable to see in the dark. He got up in the middle of the night to go to the bathroom and rather than wake up his family turning lights on, he stumbled his way out. And of course he bumped into things, knocked things down and screeched when he stubbed his toe, thus waking the whole family. Darkness is such that not only can we not see our way, but we can't even see those things that may cause us harm.
But, when the generator of light is allowed into our lives, the darkness is disbursed and life turns around. As Paul says "
now you are light in the Lord."
(Eph 5: 8).
Do you know the difference between illumination and enlightenment in the Christian faith? When we allow God to work in our lives, God helps us first to see who and what we have become without Christ. This is illumination. But the gospel of John says,
"God did not send His Son into the world to condemn the world, but that the world through Him might be saved."
(Jn 3:17) That means that God does not show us our flaws, faults and sins to condemn us but we are made aware of them so that we can, with Jesus' help, change. That's what Christian enlightenment is. Jesus shines on us, we reflect His light, so that we can be empowered to live a new way. For that reason, the newly baptized in the early church were called the enlightened ones. The light of Christ not only illuminated their lives to give them a choice, but also empowered them to live out new lives.
This little light of mine is not mine after all. It is Christ who has given to it me, given it to you; Jesus who not only shines on us but bathes us in it to make us children of light
. "Walk/act/live as children of light for the fruit of the Spirit is in all goodness, righteousness and truth."
(Eph 5:8b-9) Paul doesn't direct us to a new set of rules to follow or a mandatory "good works" list which need to be accomplish so that when we are done we can hand in our report and get a sash full of merit badges. Instead he says,
"find out what is pleasing to the Lord."
(Eph 5:10)
What is acceptable and pleasing to God? Not those things that were taking place when we lived in darkness, if only because of what they were doing to us, not to mention those around us. A negative ethic is not sufficient for children of light. Simply resisting or withdrawing from this addiction or that practice is not what Paul had in mind. The Christian life is not a life of pure denial or the life of a recluse denying God's good gifts. It does not mean that we are to withdraw from the world, but instead we are to move more deeply into it. We are to shine with things that are good and right and true, wherever we are, so that even those things done by others in darkness may be illuminated by light.
Illumination happens not to embarrass or punish. It has to do with exposing those things to the same light that has enlightened us, so that others can discover the healing and enabling light of Christ. Another song that Harry Loes wrote along the same theme of light, called "Shine for Jesus Where You Are" speaks of this. The line of the chorus goes "
someone lost in sin you may guide to glory, shine for Jesus where you are."
This is how we are to let our lights shine. We do it in such a way that others see the source of our light. We shine in such a way that it is Jesus' light shining in the places of darkness that we encounter in our day to day lives.
It's one thing to let my light shine, to assure that it is not placed under a bushel, but put on a stand where others can see it. But direct the light of Jesus into places of darkness in such a way that they too might be illuminated and enlightened by the light of Christ?
Have any of you seen either the movie "The Mummy"? In the movie there is an example of reflecting light in such a way as to illuminate.
The hero enters a darkened room, an ancient room, that has no light source. But there are huge mirrors in the rooms. As the mirrors are turned, they catch the light of the sun through holes in the roof of the room and in turn reflect the light to other mirrors which eventually illuminate the entire room. In this way the protagonist can see what beauty and treasures have been concealed in the darkness.
An example from nature of this is the sunflower. The young sunflower turns toward the sun and literally tracks its 180 degree path through the sky. As the sun rises in the east, the head of the sunflower turns east. As the sun travels to its zenith, the sunflower's head moves until at noon it looks up, directly at the sun. And at the end of the day, its face is to the west, almost drooping as the sun slips beneath the horizon. The Christian life is lived most effectively and powerfully as, like the sunflower, you and I keep our faces turned to the Son who came to light the world.
Combine the two illustrations, replacing the sunflower's head with the mirror. As you and I keep focused on Jesus, we live as children of light. His light not only enlightens us, but it is also reflected off of us into the lives of those around us.
Our task as children of light is not to be the light that transforms darkness for others. We don't have that kind of power, nor are we supposed to. Remember, we are not the source of the light. Our task is to reflect the light of Jesus into those dark places where people have been lulled to sleep so that with us they too may rise from the dead and find themselves enveloped in Christ's light.