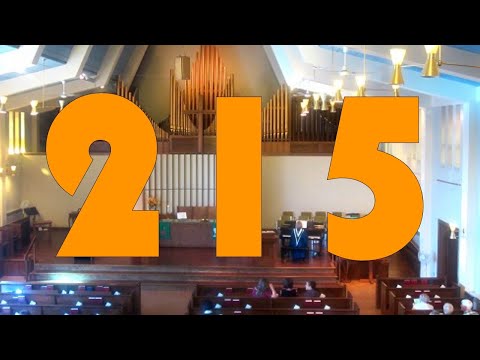 Luke 8: 26-39
Our Fifth Purpose - Share the Good News
I believe everything in this world has a purpose because God designed it that way. That means every mosquito, every rock, every day has a purpose. More importantly for us, that means that each of us has a purpose. In fact, because we are God's children, made in God's image we have five purposes for our lives. We've spent the last few weeks looking at four of these. They include worship – that is, getting to know and love God; fellowship – getting to know and love other people; becoming like Christ – developing the attitudes and behaviour of Jesus; and serving others by using our SHAPE – spiritual gifts, heart (passion), abilities, personality and experiences. If you have missed any of these sermons and fully want to understand your purposes, you can still find them on our website.
Today we come to the fifth and final purpose for which we exist: to share the Good News. God basically says that "Once you know that I am in control, once you know that I made you to love you, once you know that your life is not an accident, once you understand all these things, I want you to pass that message on to others. I want you to share that Good News."
The story in today's scripture talks about Jesus healing a man who was possessed by a demonic spirit. It is not the healing that I am asking you to try to believe today, but rather to pay attention to the instructions that Jesus gave to the man after he was restored to wholeness. Verse 38-39 says this: "The man from whom the demons had gone begged that he might be with him (Jesus); but Jesus sent him away, saying 'Return to your home and declare how much God has done for you.'" Jesus told the man to share the Good News.
There is a word for that process and it's a word that is not particularly liked in some religious circles, probably because its meaning is misunderstood. The word is "evangelism". One thing both a great number of Christians and non-Christians have in common is that don't like the word evangelism because it often conjures up images of guys who shout loudly on television and say "Send me your money!" But that's not what evangelism is at all, or what an evangelist is. I have been on a lot of Zoom meetings over the course of the pandemic and one thing that many United church ministers claim is that because have not been able to hold in-person services, we have had to become TV evangelists. And it's true. The word evangel is just the Greek word for good news. The bible tells us that once we know the Good News, that is that God loves us, has a purpose and plan for our life, then God wants us to pass that on – share the Good News – so that others can find the source of joy, contentment, empowerment and know that they are never alone.
Matthew 28: 16-20 has Jesus telling his disciple that they were to go out and teach others what they had been taught. This passage is the the answer to the question, "Now that I have a relationship with God, what do I do next?" It has traditionally been called the Great Commission not the Great Suggestion. As Christians we are obligated to share the Good News.
One day in heaven, God was talking to the angels and God said, "My plan is to give the Good News to my children on earth and ask them to share it." The angels looked somewhat skeptically at the plan and one replied, "What if they don't? What is plan B?" God answered, "There is no Plan B." So folks, we're it. It's up to us.
How do we let God use us and bless us in order that others can be blessed? There are two ways and they include sharing with those in your world and reaching beyond your world.
As I said, in today's scripture, Jesus tells the man who is healed, that even though he wants to go with Jesus, he must go back home and tell everyone what had happened. Jesus says the same to us: "You know where your mission starts? Start with those in your world. Right at home. It starts in your own family, in your own neighbourhood, in your own community." The reason most people don't approach those around them is that they believe the myth that people aren't interested in spiritual issues. Polls and surveys tell us that North Americans are more interested in spiritual things now than they were 15 years ago. Gallup says that teens would rather talk about God than sex, drugs or music. (By the way don't confuse talking about God with talking about the church – unfortunately in today's world, they are sometimes poles apart.)
Have you ever wondered why, the moment we say, "God, I'm on your team" God doesn't remove us from temptation, sin and problems on earth, and put us into the place of perfection we call heaven? It's because there are two things you can't do in heaven. You can sing in heaven, pray in heaven, fellowship in heaven, serve God in heaven and rest in heaven. But the first thing you can't do in heaven is commit a sin and the second thing you can't do is to tell people who don't know the Good News about God's love. Which of these two reasons is the one you think you are still alive to fulfill?
We were made for a mission and that mission is to share the Good News, first with the people in our immediate world. But it's not enough to care just about the people with which you come in constant contact. You must also dare to reach beyond your world. Love demands that we move out of our comfort zone to people who may have a different background, different education, different language, different economics. If I had the cure for cancer, I would be shouting it in the street. It would be criminal to keep it a secret. But as Christ followers we have a message that is even more important. Somebody cared enough to share it with me. I feel compelled to share it with you, which is why I preach on YouTube every week.
1 Corinthians 9:22 says "Whatever each person is like, I try to find common ground with them, so that they will let me tell them about Christ..." In other words, I don't get to just hang out with people like me. By the way, it is not our job to "convince" people to believe so becoming confrontational is not the answer if a person disagrees with us. We are called to build bridges, not walls. But God expects us to make the first move. Over and over in the bible we are told to go. In fact you can't spell "God" without "go". You can't spell "Good News" without "go". And you can't spell "gospel" without "go" You have to go!
We are to dare to reach beyond our world. Galatians 6: 2 says "Stoop down and reach out to those who are oppressed. Share their burdens and so complete Christ's law". And Christ's law is to love your neighbour as yourself. God says that our actions are proved by our love. "Real religion, the kind that passes muster before God, is this: reach out to the homeless and the loveless in their plight". (James 1: 27 The Message)
One day, Fulton Sheen, a Catholic bishop, was in a leper colony in Africa and he found himself sickened by the open, cancerous sores on the lives of everyone lying in the dirt. As he walked by one man, Sheen noted that not only did the man have leprosy, but he had numerous other skin diseases as well and his legs were covered in open pus-filled wounds. As Sheen leaned over to talk to the victim, the chain on the cross around his neck broke and the pendant fell into one of the open wounds. Sheen said "For a minute I was just repulsed. I wanted to take a step back, run away. And then, all of a sudden I was filled with the presence of God. I was overcome with love for this suffering person who had less than nothing. I reached down and touched him."
That's what our faith is about. It is about healing broken, messed up lives. It is healing hurts and helping people. It is about love. I won't kid you, if you get involved in daring to reach beyond your world, it is probably going to cost you time and energy and effort and money and maybe even your privacy at times. But that, my friends, is ministry, and we are all called to be ministers to others.
There is a promise in Mark 10: 29 that says "Jesus replied, 'Let me assure you that no one has ever given up anything for love of Me and to tell others the Good News who won't be given back a hundred times over." God says "Whatever you do for me, is not done in vain."
I have come to the realization that one of the barriers to people, particularly those from mainline denominations, sharing the Good News is that they are not able to articulate what they actually believe. They are not sure of their footing, their faith. And so, I want to challenge you to a take on a little project. Some of you may already do these things regularly. Wonderful! I can't encourage you enough to keep it up! However if these things are not your regular practice, I challenge you for the next 40 days to choose one and do it daily.
The challenge includes:
Reading the bible – start with the book of Matthew and try to read at least one chapter a day, but more if you can
Write a prayer a day – think about the things you are thankful for, and the people who need comfort, strength or help and begin by including those, then build on that. If you haven't done this before, try just a couple of sentences for the first week, then increase the length each day.
Read a daily devotion – the internet is full of these or you can use books or resources like the Upper Room devotional book
Call or have an online discussion with a friend about your faith and their's – think of topics or passages from the bible that may have caused you to pause or for which you might want clarification – do this at least 3 times a week – it can be done with the same friend, different friends each time or as an online group
Take part in a bible study – these can be done by yourself or in conjunction with others online or socially distanced (please keep to Ontario's prescribed limit on in person meetings)
I am very interested to see how many of you take part in one of these activities and what results you discover in your own growth. So let me know. We are each a vital part of God's activity on this earth. There is no plan B.